Our professional staff takes pride in offering personalized care tailored to the unique needs of each patient.
Our Doctors are fully insured providing $1,000,000 / $3,000,000 in professional liability coverage.
The examination and equipment have been designed with the understanding of the geriatric patient's unique needs.
There is no cost to your facility for our service nor is there a travel fee for homebound exams within 15 miles of Centennial. Insurance claims are processed by our billing department.
We keep you apprised of treatment and progress with our easy-to-read examination reports.
Set your facility apart by offering an Optometrist's services!
We can improve issues with balance, reading, tv watching, and pain.  Better eye care promotes independence and happiness and improves quality of life!
We utilize the latest portable eye care technologies to offer complete comprehensive eye care in any setting.
Comprehensive annual exams and intermittent medical follow-ups as needed. Emergencies will be accommodated as quickly as possible.
No charge refractions provide every patient with a new glasses prescription if needed (typically non-covered service).
E-prescribing or physical prescribing of medication as needed.
Encrypted email of patient records or paper copies provided in compliance with HIPAA.
Our doctors will provide reports and referrals to coordinating doctors and nurses, primary care physicians, endocrinologists, and other specialists.
We will verify benefits, copays, and deductibles before exams take place. All insurance claims will be processed by our billing team.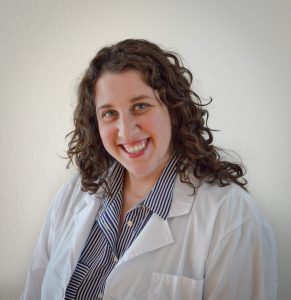 Dr. Jessica Schuman O.D. was raised in New York City and earned her Bachelor of Science degree in Neurobiology at Binghamton University in Upstate New York. She received her optometric education at SUNY Optometry in New York City where she earned her Doctor of Optometry degree with honors. Since graduating in 2011, Dr. Schuman worked as an optometrist in several private practices in the New York area before moving her family west to beautiful Colorado in 2018.
In more than twelve years of practice Dr. Schuman has specialized in several specific areas of treatment including dry eye management, diabetic eye disease, glaucoma, and specialty contact lens fitting for corneal disease (such as keratoconus) and ocular surface disease.
Dr. Schuman was raised closely with her grandparents and witnessed firsthand the difficulties that older people have when it comes to managing their health and well-being.  Addressing the under-met need for geriatric eyecare is the purpose and drive behind Dr. Schuman and Mile High Senior Eye Care.
Dr. Schuman lives in Lone Tree, Colorado with her husband, two young sons and dog. In her spare time she loves painting, horseback riding, and traveling.
Dr. Schuman is a proud member of the American Optometric Association, Colorado Optometric Association, Denver Senior Coalition, AgeWise Colorado and is a volunteer for Aging Resources of Douglas County.